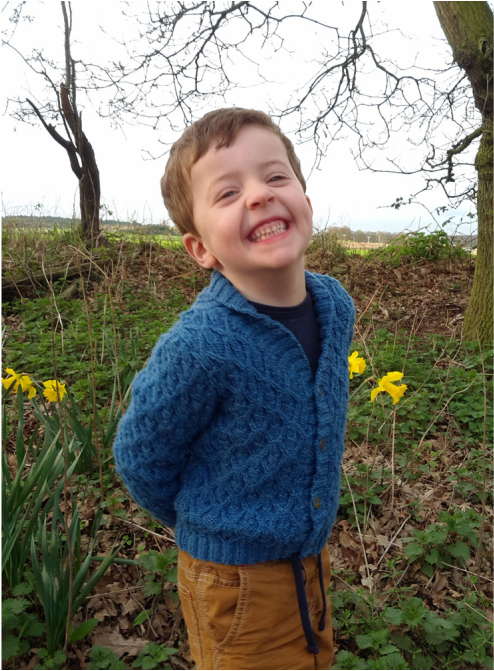 So, it's done. And yes, I'm pleased – and if we stop feeding Oldest Son, it might last him more than five minutes!
How long has it taken? I checked my calendar as I know exactly when I bought the pattern and yarn: Saturday 2nd March 2013, John Lewis Sheffield, immediately following a colour workshop with the wonderful Bev. I can't remember when I cast on but let's be realistic, it could well have been on the train on the way home – if not, it'll have been shortly afterwards. So a mere 13 months then.
As with many projects, it's not just about the goal, it's the journey to get there. Now I'm not going to get all morbid as I recollect knitting this in hospital corridors but think on the positive and how mother-in-law was among the many who kept me company on this path. Of the many car journeys whose monotony was broken with knitting "
Kurt
"; of the pleasure knitting with the yarn (
Baby Merino Silk DK
, in case you're interested) and the satisfaction with becoming so quickly in tune with the cabling pattern – after a short while, it became almost instinctive. The delight in discovering a
new yarn shop
in which to purchase buttons (and a delightful shop it is too).
Oldest Son's next project is already underway: A Cornish Gansey. If I manage to keep my needles clicking, it might not end up being such a snug fit.